Tough times often result in restlessness among humans. And amidst a global pandemic, this is true and the scope of being restless has increased at scale. As a coping mechanism, online gaming, social media, and others have acted as ideal outlets.
Meanwhile, the adverse impact of this pandemic is the increase in substance usage. As normalcy is being restored, nationwide drug testing is now a possibility. Yet, with an unperceived virus still harming societies, drug testing is not an easy task. 
This post articulates the best practices for drug testing in Corpus Christi. As work and commute resume, nationwide drug testing grows in relevance and importance.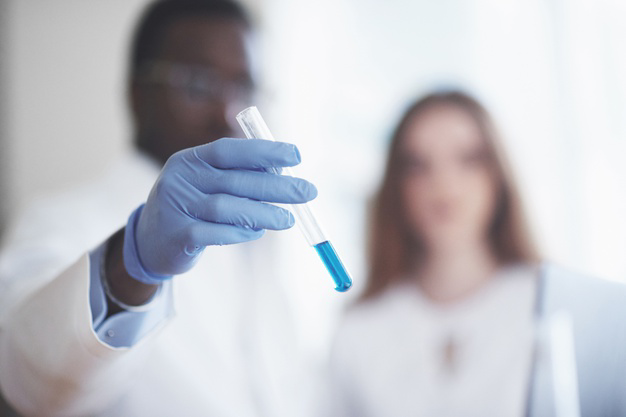 Drug Testing – Is it safe today?
Yes.
During the pandemic, health institutions have been proactive in securing the collection sites. The maintenance of social distancing and other safety protocols are being prioritized.
Is drug testing required during this pandemic?
Absolutely. The evident increase in substance use and drugs calls for strict drug and alcohol testing, without any negotiation. Also, there is no visible curtailing or relief on drug testing in Corpus Christi by the State. Hence, employees are advised to undergo drug and alcohol testing, as specified by their governing bodies.
Note:  COVID 19 is not a reason for firms to postpone, eliminate, or even reduce drug and alcohol testing.
What are the challenges in drug testing amidst the pandemic?
The core process of testing — the collection of samples is being rendered unsafe. Why? Because it risks the social-distancing and quarantining protocols.
Traditionally, employees visit the collection sites for the drug test. This is tricky as the status quo restricts normal commute.
Adding on, the availability of medical professionals is also a profound issue. With testing for COVID 19 increasing the findings show that the health care workers are at the increased risk for reporting positive at most of the locations.
What measures are being taken to mitigate the risks during drug and alcohol testing?
The industry of drug testing is undergoing a major revamp. A necessary one, pertaining to the ground reality. Though collection sites are safe for testing, it is being avoided. The reason for this being the unnecessary crowding of individuals, which may play into the hands of COVID 19.
Additionally, drug testing in Corpus Christi follows many best practices to ensure safe drug testing. For the safest experience at the collection sites, practices like
Regular and complete cleaning of the site
Consistent use of hand sanitizers
Use of masks mandated at all times
Conscious efforts to reduce physical contact and surface contamination
Scheduling and strict abidance to timings, to avoid unnecessary crowding
Wearing of PPE and other safety equipment
To further the safety protocols, the following measures are being prioritized
Mobile collection of samples and specimens
The US DOT has recognized the lack of resources for employers to comply with DOT training and testing. Hence, they are promoting and advocating the mobile collection of the requisites.
With on-site testing being a logistical and timely headache, the mobile collection is a plausible solution.
Employers must abide by the guidelines laid out by the State officials and Centers for Disease Control and Prevention (CDC). These guidelines define the best practices for the procurement of services. For example:
Breath alcohol technicians (BAT),
Medical review officers (MRO), and
Substance abuse professionals (SAP).
Urine testing regulations
The most common method of drug testing is by lab based testing of the urine samples. To reduce the scope of on-site testing, many healthcare firms are providing remote collection. By the mobile collection of urine samples, lab testing is still a viable prospect for drug testing.
Oral fluid testing
In the same vein, oral fluids are being collected from the donor remotely. This reduces the scope of spreading of the virus while maintaining social distancing measures. The added advantage of oral fluid testing is its pace. The results are usually known in a few minutes, hence this is a feasible solution for employees.
Saliva alcohol
The testing for alcohol is moving away from the traditional practice of using breathalyzers. The introduction of saliva alcohol screens is proving to be a more efficient measure. Though evidential breath testing (EBT) is required, DOT has permitted the use of saliva alcohol screens.
POCT Urine and Oral Fluid
The point-of-collection devices for urine and oral fluids are used for immediate testing. Employers find this workable, given its less overhead and logistical costs. But, we need to understand POCT devices provide a qualitative result (positive or negative). Furthermore, lab-based testing will be needed for accurate results and numbers.
For all your drug testing queries, one solution – 24/7 Onsite Drug testing services.
24/7 Onsite Drug testing services – What do we provide?
Quality drug testing services, with no compromise in safety. Employers, we cater to your needs with remote drug testing.
Complying with DOT and Governmental guidelines, we offer the best drug testing in Corpus Christi. To get in touch, call us at 1-855-247-2828 to schedule an appointment.
Conclusion:
Productivity, Lack of absenteeism, employee turnover, and other benefits are on the table. To relish all those, a drug-free environment acts as a catalyst. Work-from-home or on-site, drugs must be off our sight.