Pandemic. Lockdown. Work from home.
In the past few months, our world has been in a topsy-turvy. Many of our professional and personal lives have changed in ways we dared imagine before.
Many businesses have asked their employees to work from home, if possible. This new shift of workplaces has been hard for many to cope with. Managers have been left grasping to coordinate the workforce and employees were struggling to manage the professional responsibilities while sitting at home.
This crisis has brought a new question to the employee screening policy, which includes drug testing. Previously, companies didn't face any challenges as it was easy to send the employees to a particular healthcare facility for drug testing. However, with the employees are working from around the world, the possibility of creating a drug-free workplace atmosphere is a huge challenge.
Increase in Drug Abuse During the COVID-19 Pandemic
Ever since the coronavirus broke out all over the world, many people have suffered personal and professional losses. The emotional and psychological impact of the pandemic has been so severe that the percentage of consumption of drugs and alcohol has increased since March 2020.
According to an analysis of over 500,000 definitive urine drug tests (UDT) conducted by Millennium Health, a specialty laboratory, there's a significant increase in the usage of many drugs.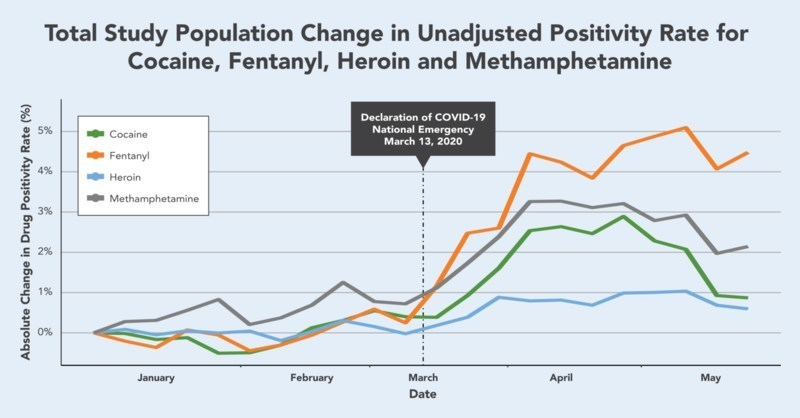 There's been a 31.96% increase for non-prescribed fentanyl, 19.96% increase for methamphetamine, 10.06% increase for cocaine and 12.53% increase for heroin. Many public health officials are also reporting an increase in the number of drug overdose deaths since the beginning of the pandemic.
During this situation, the work from home has also become a norm for many US organizations. With the pandemic exerting so much strain on the mental health and employees struggling to cope with personal struggles, there's a definite need for US drug testing solutions.
Logistical Challenges for Employee Drug Testing
Since the remote workforce is not local to an area, it's been a challenge for companies to conduct drug testing or implement their employee screening policy.
Before the pandemic broke out, companies sent their employees to the health facility for drug screening. However, many such facilities and laboratories are being immersed under a massive workload due to COVID-19 testing. So sending employees to drug test at these facilities increases the risk of coronavirus exposure.
A few employers have put drug testing on hold for new and old employees. However, it's vital to note that many US states have strict laws on drug tests and companies should consider these laws before totally forgoing the test.
So, how can companies drug test remote workers?
Employee Drug Testing During COVID-19
For the work from home employees, there are still possibilities of drug testing and many US government agencies are standing proof of the fact. Government agencies like the Department of Transportation (DOT) have new drug testing guidelines during the coronavirus pandemic.
The DOT has issued clear guidelines for the DOT-regulated employers, DOT-regulated employees as well as service agents. DOT has made it clear about how to conduct drug tests and what to do when it isn't possible to conduct one.
If the employers are unable to conduct the drug test, DOT insists the employer refrain from permitting the said employee to perform "safety-sensitive functions".
DOT advises the most effective way for drug testing. According to the DOT guidelines, "As a best practice at this time, employers should consider mobile collection services for required testing if the fixed-site collection facilities are not available."
While these are the DOT guidelines, employers managing the remote workers can take a leaf out of it and modify their drug screening policy. Companies can develop new drug testing policies with remote collection services to keep the employees safe and still maintain a drug-free working atmosphere. 
How Can Onsite Drug Testing Services Help During the COVID-19 Pandemic?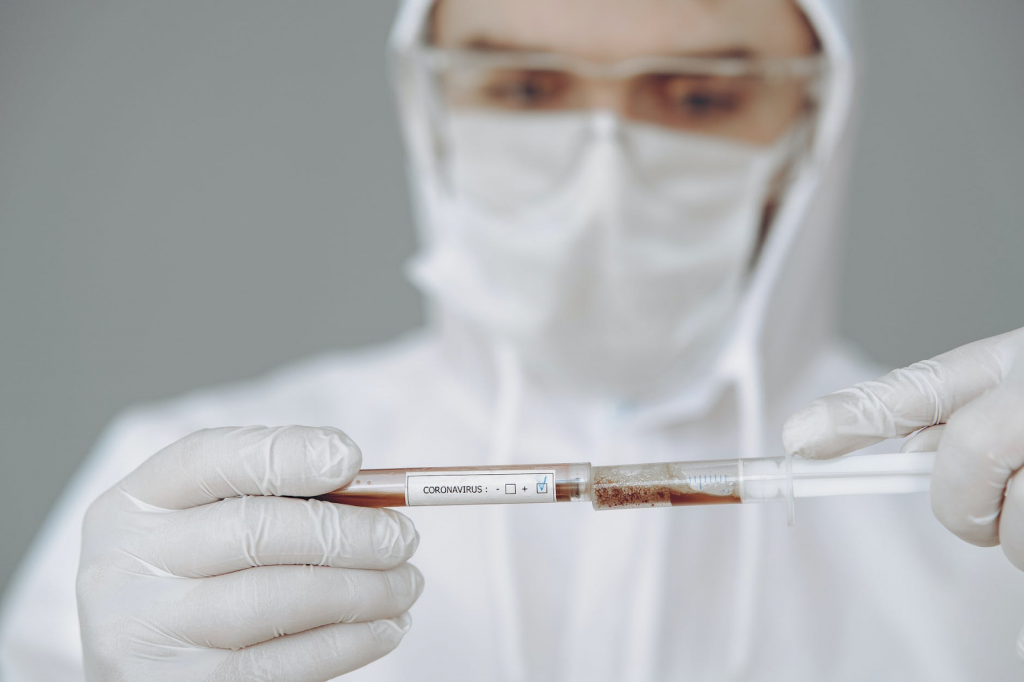 Many drug testing services have begun providing specimen collection services. Employees can schedule appointments ahead either online or through a call based on the technician's availability and the employee. A technician in complete safety gear will come to the employee's home to collect the specimen. This cuts down the major risk of exposure to coronavirus.
In the event that an employee refuses to undergo a drug test, the company can take appropriate decisions by keeping in mind the safety of the employee as well as the workplace decorum.
Companies can update their drug testing policies to include such onsite drug testing services as per state laws. Some states like California have stringent regulations on employee drug testing and therefore, it's best to consider these laws before making amendments to the policy.
Employers can tie-up with various local healthcare facilities and laboratories that offer drug testing services with specimen collection. 
24/7 Onsite Drug Testing Services with Specimen Collection
24/7 Onsite specializes in alcohol testing and drug testing in Corpus Christi. We offer scheduled specimen collection by following the DOT guidelines and your company's protocols. We also help companies to conduct safe random drug testing during the COVID-19 pandemic.
We provide 24X7 collection services with an average of two-hour response time. You can schedule a drug test anywhere in the US at any time with 24/7 Onsite. Call us at  855-247-2828 to book a drug test.
In Summary
No one knows how the pandemic is going to end. But the one thing we can say for sure is that the pandemic has made a permanent change in the outlook of the workplace. We never know when employees can go back to working in an office.
So, it's important to take decisive actions for a drug-free workplace, even if it's at the employee's home, and adapt to the changes.